Like Barbie stepping into a brave new world, today we're excited to be pressing the button on our brand-new website!
For the past few months, the Four Corners team has been busy working on re-energising our brand to better reflect the event management services we offer to our clients; and with the amazing support of @allancrabtree and @mattdaley, we've created a new website as part of that. You'll find us now at www.fourcorners.agency.
But why bother?
Like all of us, we'd been guilty of being so busy "doing-the-do", it was easy not to give our brand identity or our website the TLC they deserved.
We decided that a brand refresh would allow us to communicate in a way that really reflects what we do both conceptually and on-site. By introducing a new zingy colour palette, updating the illustrations which are synonymous with the Four Corners Brand, and applying an easy- to- read font, the nip and tuck to our visual identity has re-invigorated our communications!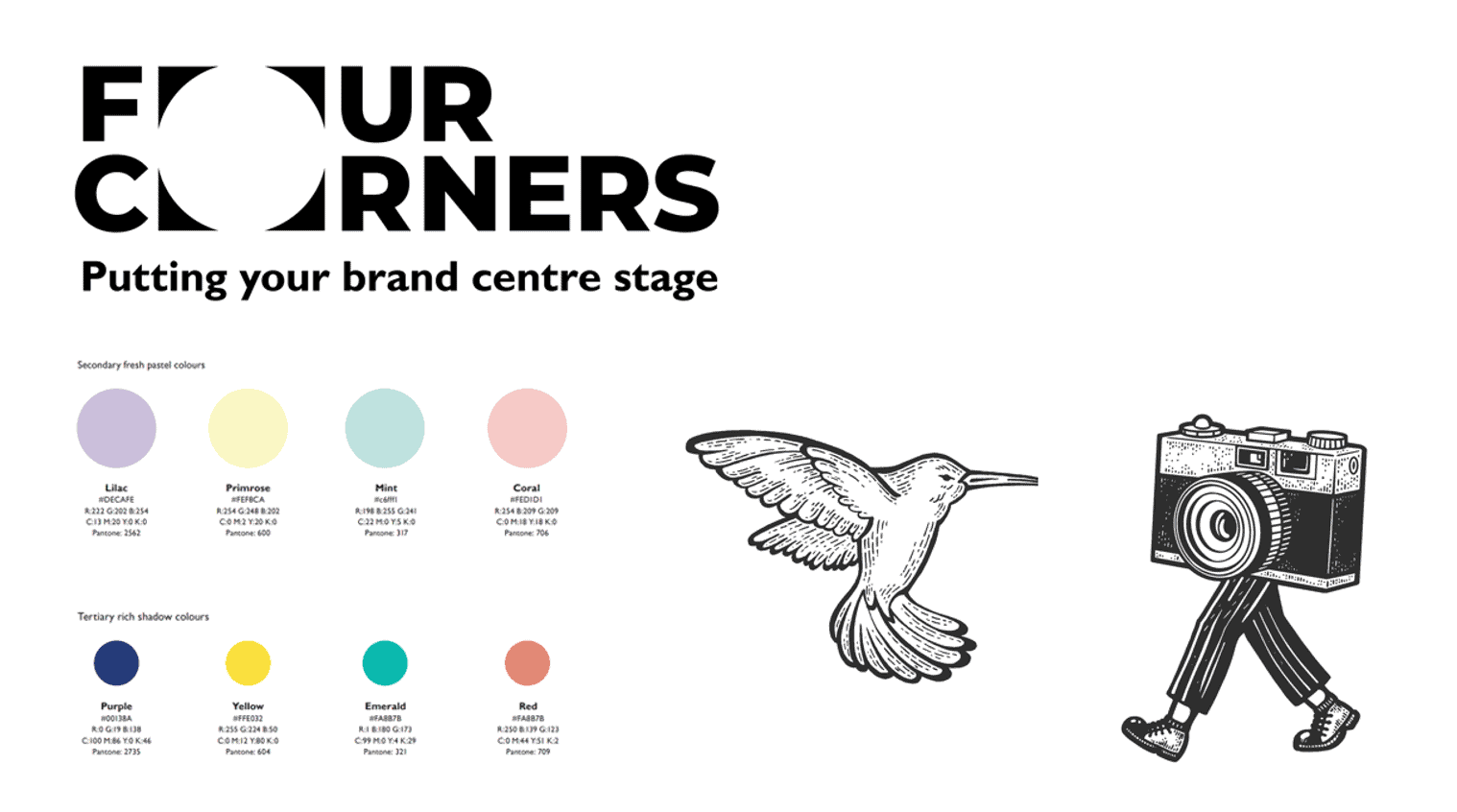 As for the website, in its previous guise, it felt less responsive than we'd have liked and didn't reflect the cutting-edge production technologies which we use at events every day for our clients.
We hope that our new site https://fourcorners.agency makes our event management services easier to access for our clients, with supersmart navigation, in depth service information and this,  our Eventful Insights Blog, where we'll be keeping you up to date with new technologies and trends from the industry.
We would love your feedback, so put your feet up, grab a coffee and take a look around!